Are you ready to live Bigger, Better, Braver?
Hear from these students on how they overcame their limiting beliefs, learned to trust themselves and started living a more expansive life. This can be you - let Nancy's course show you the way.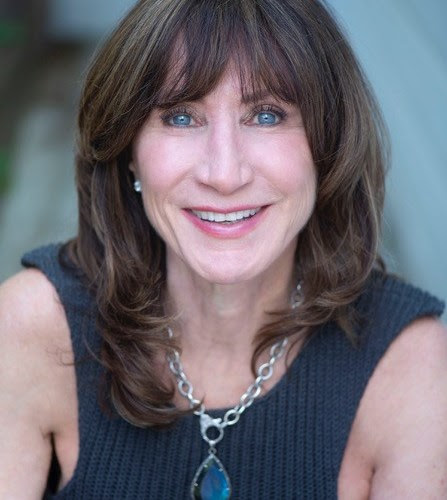 Nancy Pickard lays out time-tested tools to
identify, face, and overcome shadow beliefs
from childhood that hold us back, get free of the limits of our comfort zone, come to terms with and
cultivate fear as a driving force for change
, and
discover the courage we already have to take bold steps
into the future in this 11-week live course.
What can you expect from this course?
Nancy Pickard teaches how to be more present, use our intuition, and get out from under the daily restrictions of autopilot. She reveals strategies to stay the course, maintain low attachment to outcome, receive feedback, stay disciplined and responsible to ourselves, and learn what it means to practice acceptance and surrender.
Instead of sitting on the sidelines, wrapped up in your fears, your addictions, your limits, learn how you can bravely:
✻ Push past those last hurdles of limitation and grab hold of your dreams
✻ Take decisive and clear action – in each area of your life
✻ Reconnect to the courage and confidence that are innately yours
✻ Embrace the belief that the juice is in the journey and not only in the outcome
✻ Trust that the Universe deeply and strongly supports you with each new step
✻ Be Bigger, Better, Braver – because you know with absolute certainty that is truly the person you are!
IT'S TIME TO LIVE
a bigger, better and braver life!
Maybe you've felt it or have heard the subtle whisper . . . "if only I had the confidence, life would be so different."
You could finally find push beyond your demons, the fears and nagging sense of unworthiness to be the person you know you can be!
When you deny your natural right to live a bigger, better and braver life, you automatically relinquish your true power and remain stuck. You succumb to your fears, your addictions and your unhealthy past patterns.
You feel frustrated and wonder what will it take?
The truth is, we each have within us a divine confidence that can never be stripped away.
One that doesn't come from outside you . . . instead, it's a part of your DNA. You need only claim it.
Bigger, Better, Braver supports your effort to reclaim your inner strength. To fight for yourself and stand up for who you want to be.
You have the right to live your best life; let this course help you rediscover you.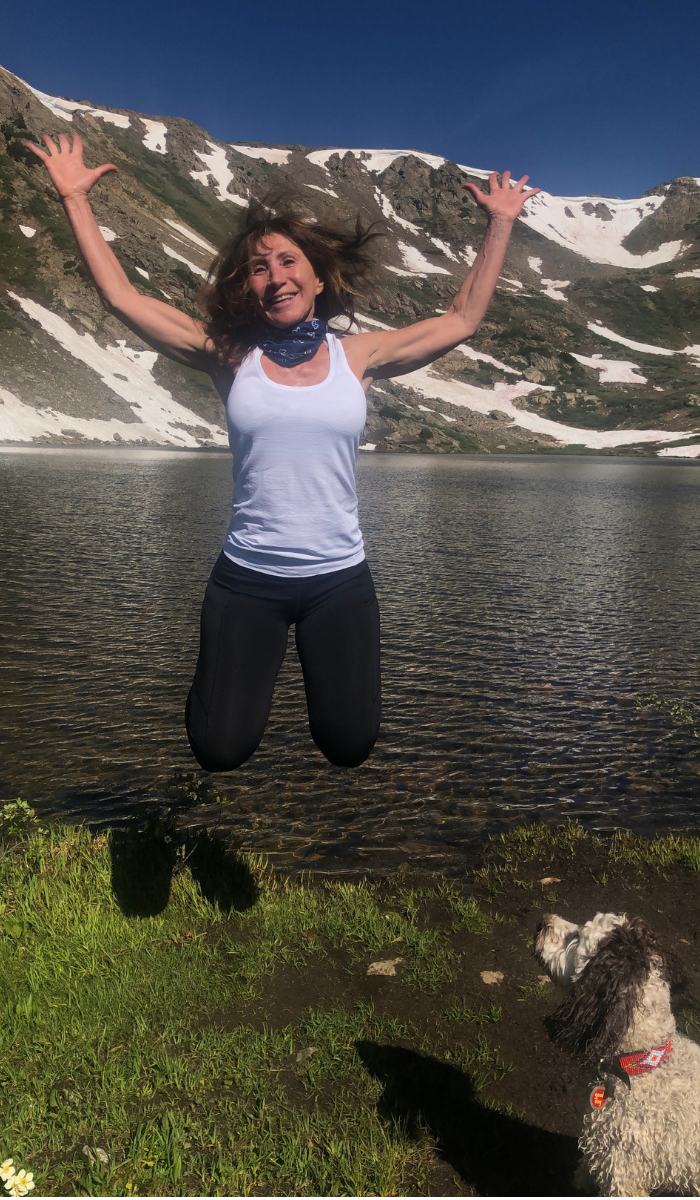 Bigger Better Braver Course is a 12-week course that includes:
✽
Two short videos
✽
Eleven audio lessons
✽ A
workbook with exercises to enhance your learning. 
The Curriculum:
Module One: In this module you will explore why you need to live bigger. You may want it but how and why are good questions as you set forth on your journey of a Bigger Better Braver life.
Module Two: In this module, you will uncover how you live on autopilot-that state of living a careless and repetitive life. Why is that detrimental to living Bigger lives? How can you move ahead?
Module Three: In this module we discuss moving away from excuses that thwart your life and into acceptance which bring power and peace. This is the next step toward a Bigger, Better, Braver life.
Module Four: We have previously discussed how to move beyond what holds you back. In this module, we delve into your vision. Your vision is your passion within and uncovering that portion of yourself will lead to the start of a Bigger, Better, Braver, life.
Bonus Module 4.5 Having successfully revealed your vision you need to learn your secret recipe for self-sabotage. You must understand your sabotaging drivers and triggers so you can free yourself and follow through with the vision uncovered.
Module Five: Now that you have recognized your self-sabotaging sequence and have a plan to stop it in its tracks, you are ready to plan and plan and plan some more. Only with planning can you vision become a reality.
Module Six: We have talked about fear before but now you want to conquer it. In this module you learn to become comfortable with fear so that it does not derail you from your vision. 
Module Seven: Your unconscious beliefs are beliefs hidden in the shadows of your mind. In this module you will uncover a disempowering belief that is keeping you stuck and playing small.
Module Eight: Unconscious commitments are a tool you use to keep yourself free of pain and heartache. These commitments might feel good at the moment, but do they really help you toward your better self. In this module you will uncover an unconscious commitment that is keeping you from having the life of your dreams.
Module Nine: You want your Bigger, Better, Braver life. You can almost taste how wonderful it will be! But wanting it exactly how you desire it can set you up for failure. In this module you earn how you can avoid that failure and be successful at attaining your vision. 
Module Ten: It is the last module on your journey to a Bigger, Better, Braver life. You have worked beautifully and so hard toward your vision as we worked through this workbook. In this module you put it all together and take the leap!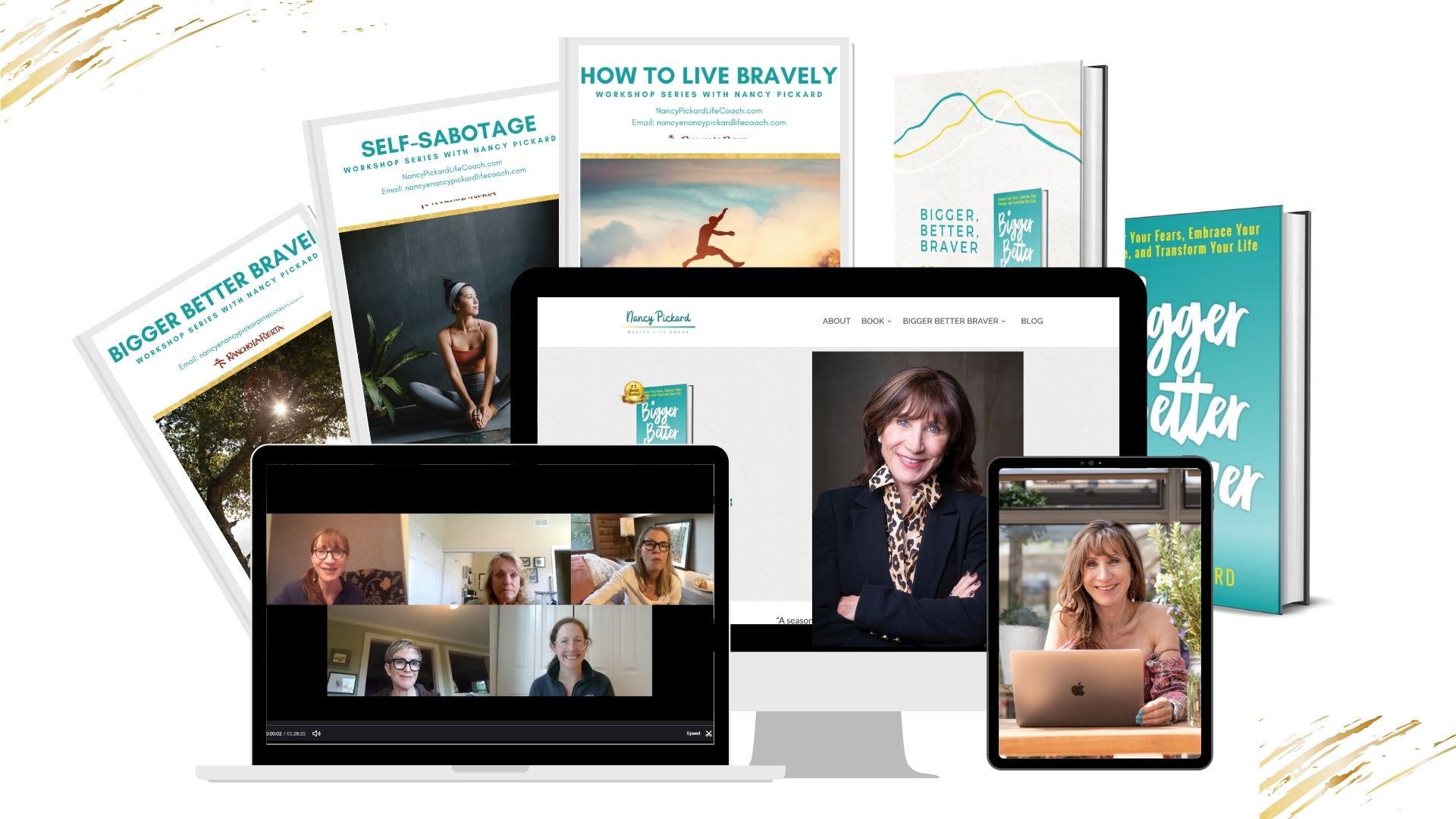 Join Us Today and Start Living
Bigger Better Braver!
I'll be guiding you every step of the way with my audio lessons, video tutorials, private Facebook Group and coaching calls. You're in the right place to live a better life. It's all very possible. I'm an example that life can be so much better. Let's do this together.